When it comes to dental health, sharing is not always caring. From offering kisses to transferring cups, utensils and teeth cleaning tools to one another, these natural actions are sharing more than we think. Here's what we're really swapping when sharing with loved ones.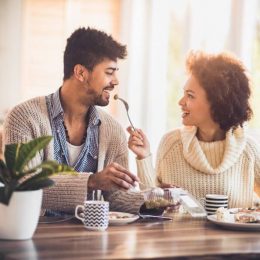 Love Your Mouth
Practicing good oral hygiene is important for healthy teeth and gums, not to mention overall health. Sharing kisses, cups, utensils and teeth cleaning tools can transfer contagious cavity-causing bacteria from one person to another and increase the risk of periodontal disease. Cavities, painful, swollen bleeding gums, mouth lesions, dry mouth and ulcers are all the result of improper care of teeth and gums and the main culprit of bad breath. To prevent the spread of contagious bacteria and tooth decay, give your mouth the extra love and attention it deserves.  If you are someone set on sharing, practice good dental health and hygiene habits, visit your dentist regularly for check-ups and insist your loved ones do the same.

Clean Up Your Kisser
Grab your partner and pucker up. Kissing stimulates saliva, and saliva fights cavities.
In fact, data from the American Dental Association supports sharing a kiss. Saliva produced naturally helps neutralize acidity levels in the mouth, limits bacterial growth and can even repair small lesions in tooth enamel. Puckering up with a partner who practices good dental hygiene can result in cleaner kisses and cavity-free smiles.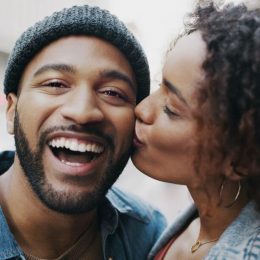 Polish Your Pout
Poor dental care habits can lead to a host of bad health and mouth issues. Tackle bacteria transfer by brushing twice a day with fluoride toothpaste for two minutes, flossing once daily and regularly using mouth rinse. Focus on preventative care by visiting your dentist regularly for teeth cleaning. Improve your smile by practicing a proper daily oral hygiene routine for the health of teeth and gums. At Three Rivers Dental we care about dental confidence, healthy mouths and clean teeth. Cutting back on bacteria saliva-transferring behaviors — such as utensil or toothbrush sharing — is only the beginning. Make an appointment at Three Rivers Dental Group today. We're conveniently located throughout the Pittsburgh area in Greentree, Cranberry, Greensburg, and Jennerstown.